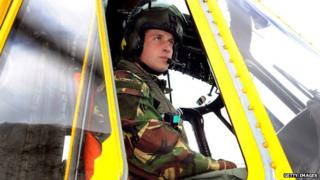 Getty Images
The Duke of Cambridge will be posted to the Falkland Islands for six weeks next February and March.
Prince William's time there will be part of his RAF training, as a search and rescue co-pilot.
For those six weeks he will live apart from his wife the Duchess of Cambridge.
The plans have been made so he can be back home for the Queen's Diamond Jubilee celebrations in the summer of 2012.
In his military job, Prince William is a member of 22 Squadron, RAF Valley and is called Flight Lieutenant William Wales.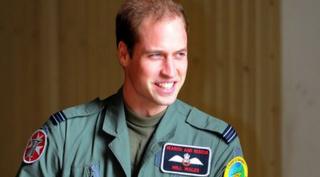 Getty Images
The Falkland Islands are in a remote part of the Atlantic Ocean near Argentina, but they are still British.
Britain and Argentina have fought over the islands for two centuries. The most recent conflict was in 1982, which Britain won.
Since then there have been military troops based there. They keep watch over the islands and also do some of their military training there.