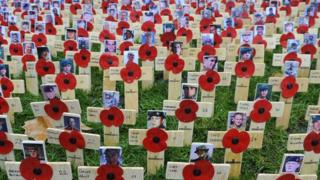 Armistice Day remembered
On Friday morning at 11am people across the UK are holding a two-minute silence, as they do every year on the eleventh day of the eleventh month.
Friday is 'Armistice Day', the formal name for Remembrance Day. It's our way of showing respect to all those who've fought and died for their country.
It used to be to remember veterans from World Wars One and Two, but conflicts in Iraq and Afghanistan could make it more important than ever.
'Armistice' means to stop fighting.
Watch Ricky's report to find out more.