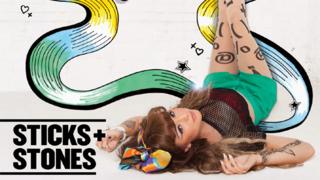 Other
Cher Lloyd may not have won The X Factor last year, but she's definitely one of the show's success stories, with her debut single, Swagger Jagger, shooting straight to number one. Can her first album do the same?
Cher's described Sticks and Stones as being like a jukebox and that's exactly what it sounds like. There's a real mix of styles, including everything from reggae influences and dubstep, to pure pop.
The hits
They easily outweigh the misses. Grow Up and Superhero are great pop tracks that are upbeat and really infectious.
Want U Back is another favourite, and if you don't find yourself constantly humming her latest single, With UR Love, then we'd quite like to swap brains please as we can't get it out of ours!
Oh, and listen out for Cher's X Factor experiences coming out on Over The Moon, when she sings: "When Simon told me I was trouble all I said was ok."
The misses
Dub On The Track and Playa Boi are our only real no-nos.
Playa Boi reworks an old 80s track called Buffalo Stance, which should have been left well alone! And Dub On The Track just feels a bit try-hard.
Chart-topper or bargain bin?
With something for everyone and and tracks that are almost guaranteed to put a smile on your face, this is a pretty solid debut.
Newsround rating: 3.5 out of 5