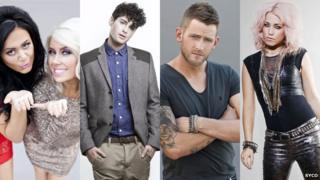 Other
Frankie Cocozza being booted off the X Factor has thrown a lifeline to the four finalists who were dropped by their mentors in the first live show.
A public vote will decide whether James Michael, Amelia Lily, 2 Shoes or Jonjo Kerr get to rejoin the remaining six finalists on Saturday.
Whoever wins will have to sing a song by Queen or Lady Gaga on the live show.
Frankie Cocozza was kicked off the TV talent show on Tuesday after breaking some of the rules of the competition.
An X Factor spokeswoman said: "The four acts have never been in a public vote so, with Frankie leaving the competition, this is an opportunity for the public to decide who comes back to the show."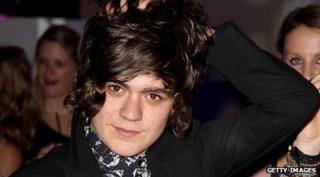 Getty Images
After leaving the X Factor house, Frankie apologised to his mentor Gary Barlow, his fellow contestants and everyone who voted for him.
"My behaviour off stage has over-stepped the rules of the competition," he said. "I no longer deserve my place in the show, so I am therefore leaving."