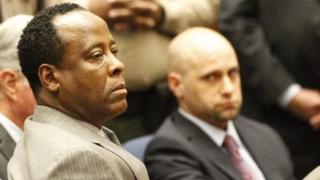 Jackson doctor found guilty
Michael Jackson's doctor has been found guilty of causing the singer's death.
Dr Conrad Murray was with the superstar on the night he died from an overdose of a sleeping drug, in June 2009.
Dr Murray said Michael took the medicine himself, but the jury decided that he'd given the singer the dangerous dose that killed him.
The doctor is now waiting to hear his punishment. He could be sent to jail for up to four years and lose his licence to practise medicine.