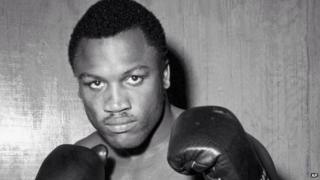 AP
The legendary American heavyweight boxer Joe Frazier has died of cancer, aged 67.
Smokin' Joe, as he was known, was an inspiration to the world of boxing.
He made history in a series of fights against another boxing great, Muhummad Ali. Theirs was one of sport's all-time greatest rivalries.
Frazier fought Ali three times and in 1975 their biggest fight, known as the 'Thriller in Manila', is thought to be one of the best boxing matches ever.
But it was after their first bout in 1971 that Frazier became a legend: he was the first man to beat Ali, probably the most famous boxer of all time.
As well as his epic fights with Ali, Frazier won Olympic gold in the 1964 Toyko Olympics when he was just 20 years old.
Tributes to a "huge champion"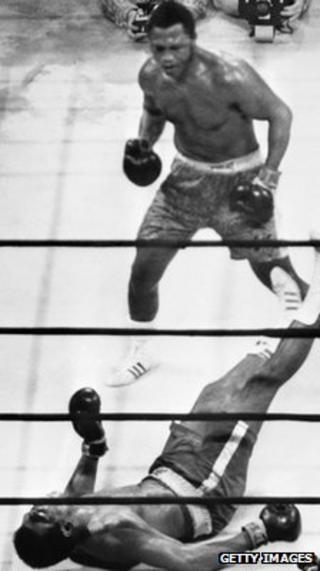 Getty Images
Joe Frazier was born in 1944 and became a boxer by accident.
When he was young, he went to a gym to work himself into shape, and through his time there took up boxing.
Tributes have flooded in across the boxing world, showing how well-loved Frazier was.
"The world has lost a great champion. I will always remember Joe with respect and admiration, " said his old rival Muhammad Ali, who is still alive.
The current WBC heavyweight world champion, Ukrainian Vitali Klitschko said: "He was a huge fighter, huge champion and a huge personality."
British former heavyweight champion Lennox Lewis said that all boxers test how good they are by comparing themselves to Frazier.
"He definitely was legendary and he made a great contribution to boxing," said Lewis.