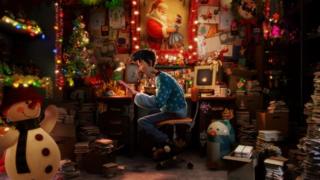 Other
Arthur Christmas is a festive 3D animation by Aardman - the company that's given us Wallace and Gromit and Shaun The Sheep.
It's out on 11 November and is one of many family films being launched in the run up to Christmas. So what, if anything, makes it stand out from the rest?
The plot
Set in the North Pole, Father Christmas is getting ready for Christmas Eve and the mammoth task ahead - delivering presents to every boy and girl in the world.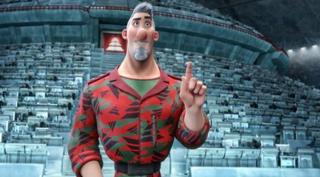 Other
But the days of wooden sleighs are over. This Santa is in charge of a slick and hi-tech operation set up by his eldest son, and next in line to wear the Santa suit, Steve.
But when Steve's supersonic system leaves one child's present behind, no-one seems bothered... apart from his younger brother Arthur.
Arthur adores everything about Christmas and, with the help of his granddad Grandsanta, a present-wrapping elf called Bryony, and a forgotten sleigh and reindeer, he sets off on a VERY eventful journey to reunite the present with its rightful owner.
Best bits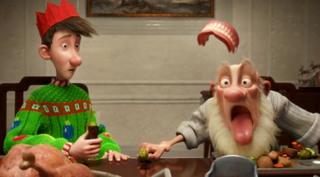 Other
Seeing how the presents are delivered from the hi-tech S1 Santa-ship is brilliant, and watch out for the scene where it looks like Santa's about to be spotted mid-delivery... It's hilarious.
Bryony the elf is also really funny, and Grandsanta's pet reindeer is just adorable.
Worst bits
The only thing that comes close to being a worst bit is the 3D-effects. And they're not really bad... they're barely even noticeable, so if you're expecting things to come shooting out of the screen at you, you'll be really disappointed.
Hit or miss
It's a great story that's laugh-out-loud funny and not too cheesy. A definite festive hit!
Newsround rating: 5 out of 5