Michael Jackson's doctor has been found guilty of causing the singer's death.
Dr Conrad Murray was with the superstar on the night he died from an overdose of a sleeping drug, in June 2009.
Dr Murray said Michael took the medicine himself, but the jury decided that he'd given the singer the dangerous dose that killed him.
The doctor is now waiting to hear his punishment. He could be sent to jail for up to four years and lose his licence to practise medicine.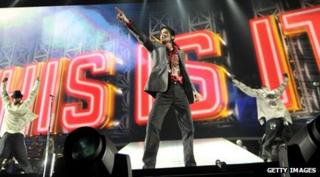 Getty Images
There was a shriek in the Los Angeles courtroom as the jury's decision was read out.
Outside the court, reporters said the crowds of Jackson fans that had gathered started cheering and chanting.
Afterwards, one of Michael Jackson's sisters, LaToya, said the family was overjoyed at the verdict. "Michael was looking over us," she said.
The popstar died on 25 June 2009, while rehearsing for a series of big comeback concerts in London.