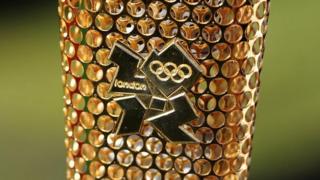 2012 Olympic flame will travel the UK in style
A zip wire, hot air balloon, and a motorcycle sidecar are just some of the ways the London 2012 Olympic flame will be moved around the UK next year.
8,000 people will take turns to carry a lit torch during the 70-day relay, starting in Land's End on 19 May.
Along the way, it will pass through 1,018 places, including flying by zip wire from the Tyne Bridge, climbing Snowdon by rail and crossing Loch Ness.
It will also take in Northern Ireland's Giant's Causeway.
The final leg of the relay on 27 July will see the flame travelling down the River Thames in London before arriving at the Olympic Stadium for the opening ceremony.
Sonali takes a look at the journey the flame will take.