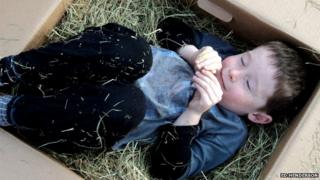 Other
A six-year-old boy who became an internet sensation has now gone into "hibernation" after eight months drawing pictures for charity.
Jack wanted to raise money for the Royal Hospital for Sick Kids in Edinburgh, because his youngest brother goes there with breathing problems.
His picture marathon has ended after 536 drawings in 231 days, and he now needs a rest!
He used 314 pens, 162 crayons, 96 pencils and 2,144 sheets of paper.
His website says he's now "going into hibernation" for the winter, just like his favourite animal, the hedgehog!
Earlier this year, Jack got people to make requests on his website for drawings. Each request included a donation to the hospital.
The website response was massive with over 400,000 visits from 163 countries and Jack has now raised over £31,000.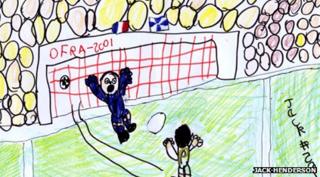 Other
On his website, Jack said: "I feel a little bit shy from all the pictures and the interviews.
"I hope you have all enjoyed my drawings, I have raised lots of money for the Sick Kids but if you still want to donate, I would be really happy."
One of our favourites of Jack's drawings was inspired by Scottish footballer James McFadden's goal when Scotland famously beat France in Euro 2008.