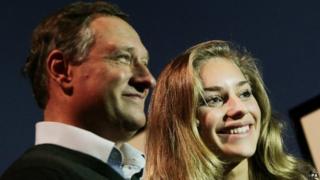 PA
A teenage girl is joining her dad in an attempt to ski to the South Pole.
If Amelia Hempleman-Adams completes the trip, she will become the youngest person to ski to the Antarctic.
The 16-year-old said: "I am not sure if I'll be able to sleep as it is 24 hours' daylight at the South Pole and dad is a terrible snorer!"
Amelia will start her trip 97 miles from the South Pole, where the temperature can drop to -60C with the wind chill.
It will take around two weeks to complete the journey on skis and she'll have to eat 8,000 calories a day to keep her going in the cold weather.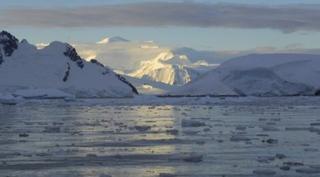 "I am frightened about the harsh conditions as I don't know what to expect," she admitted.
"However, eating a lot of chocolate won't be hard for me."
It isn't the first time her dad David has taken one of the family on an expedition: in 2005 he took Amelia's sister Alicia to the polar region.
Fifteen-year-old Alicia become the youngest person to trek to the North Pole.
Amelia and her dad will set off from the UK on 18 November.
They will fly to Chile before heading to a camp in the Antarctic, where they will spend two weeks getting used to the weather and the atmosphere before starting the mission.