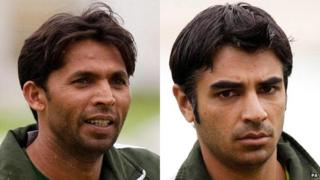 PA
The Pakistan cricketers who were found guilty of cheating have been told they'll have to go to prison.
Former Test captain Salman Butt, 27, and fast bowler Mohammad Asif, 28, plotted to bowl deliberate no-balls in the Lord's Test last summer.
Mohammad Amir, 19, admitted he was involved before the court case began.
Butt will go to jail for 30 months, Asif 12 months and Amir for 6 months. It was part of a scam so other people could bet on the game and make money.
On Tuesday, a jury at Southwark Crown Court found both Asif and Butt guilty of planning to cheat and get paid for it.
The players were charged after a tabloid newspaper accused them of taking bribes to bowl deliberate no-balls.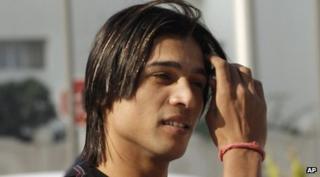 AP
A no-ball is when a bowler steps past the line, called the popping crease, behind which the ball must be bowled.
The court heard the players plotted with UK-based sports agent Mazhar Majeed, 36, to fix parts of the Lord's Test last August.
Three deliberate no-balls were bowled during the match between Pakistan and England from August 26 to 29 2010.