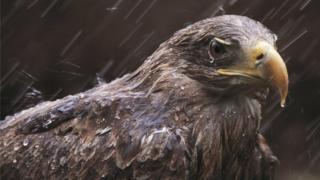 Other
The RSPB is calling for a crackdown on poisons used illegally to kill wildlife, after reports of 128 birds of prey being poisoned last year.
That's not as bad as 2009, when 153 birds were reportedly poisoned, but the bird charity says it's still too many.
It wants tighter laws, that are already in place in Scotland, to be adopted in England, Northern Ireland and Wales.
But the UK government says many of the poisonous chemicals used are already illegal.
The birds reportedly poisoned in 2010 include red kites, buzzards, peregrine falcons and the first poisoning in living memory of a golden eagle in Northern Ireland.
In 2006, laws were introduced in England and Wales making it illegal for anyone to have certain poisonous chemicals, which are harmful to wildlife, unless they can prove they have them for a lawful purpose.
But the RSPB says certain chemicals and pesticides need to be named as part of these laws - as they are in Scotland - to make it easier for police to detect when people are using them.