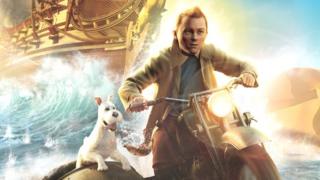 Other
The Adventures of Tintin: The Secret of the Unicorn has topped the UK and Ireland box office.
The Steven Spielberg film is currently in the number one slot after taking £6.7 million over the weekend.
The 3D movie, which stars Jamie Bell as the young roving reporter, was made using motion-capture technology to create life-like animations of the stars.
Other films in the top 10 include The Lion King 3D at number five.
Disney's robot boxing film Real Steel, starring Hugh Jackman, is at number nine.