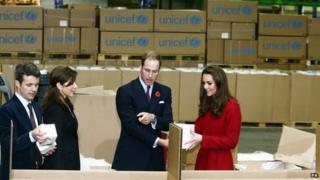 PA
The Duke and Duchess of Cambridge have visited Denmark to raise awareness of the drought in East Africa.
The couple went on a tour of a supply centre in Copenhagen that's owned by the children's charity Unicef.
Around 12 million people in East Africa are at risk of starvation because of food shortages, and a famine has been declared in Somalia.
It's the worst drought for 60 years and there's a lack of food in Kenya, Somalia, Ethiopia and Djibouti.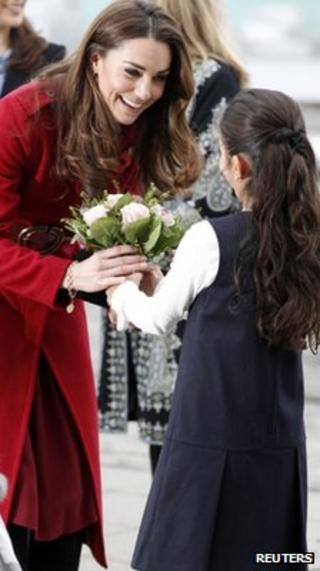 Reuters
At the centre Prince William tried a special high-protein peanut paste that's sent to hungry children in Africa, before both he and Kate helped pack boxes to be sent to the region.
Following the supply centre tour the duke and duchess will go to the country's airport to see off a relief flight that's carrying 45 tonnes of aid, including emergency medical supplies to East Africa.
The Crown Prince and Crown Princess of Denmark have joined the Royal couple on the tour.
The UK are giving £200m in aid to East Africa, which includes £72m that has been raised through public donations.