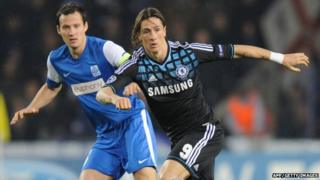 AFP
Chelsea and Arsenal had disappointing results in the Champions League, with both sides being held to draws.
Ramirez gave the Blues a 1-0 lead against Genk after 25 minutes, but a second-half goal by the home side saw the Group E match finish 1-1.
Things weren't much better for Arsenal. Robin van Persie had the best chance of the game, but failed to score against Marseilles at the Emirates.
The 0-0 draw isn't all bad news for the Gunners - they're still top of Group F.