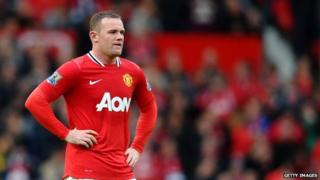 Getty Images
Wayne Rooney has been nominated for the Ballon d'Or World Footballer of the Year award.
The Manchester United striker is the only British player to make the shortlist.
Barcelona have eight players up for the prize, including Cesc Fabregas and Lionel Messi, who has won the award for the past two seasons.
Liverpool's Luis Suarez and Manchester United players Nani and Sergio Aguero are also in the running.
Real Madrid have five nominees, including Cristiano Ronaldo and Xabi Alonso.
The last British player to win the award was Michael Owen, in 2001.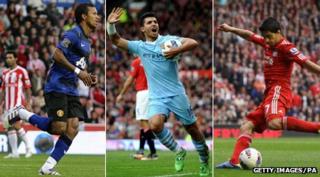 Other
Arsenal's Arsene Wenger, United's Sir Alex Ferguson and Chelsea's Andre Villas-Boas are also up for a manager's award.
The shortlist will be narrowed down to three names for each category on 5 December, before a final decision is made on 9 January.