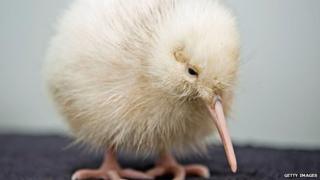 Getty Images
The world's only known white kiwi is recovering from an operation to remove a big stone from her tummy.
Kiwis swallow the odd small stone to help them digest their food. But it seems five-month-old Manukura had more than she could stomach.
When keepers at New Zealand's Pukaha Mt Bruce wildlife centre saw she'd gone off her food, an X-ray revealed why - she had two big stones in her gut.
She passed one by going to the loo, but the second stone was just too big.
Vets at Wellington Hospital used lasers to break it up, before operating to remove it.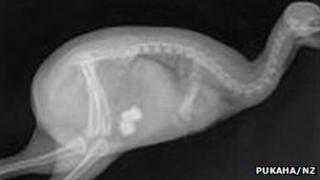 Other
Manukura, who is a North Island Brown Kiwi, is now said to be recovering well.
She's the 13th kiwi hatched in captivity at the centre this year, and is believed to be the first white kiwi born in captivity ever!