Getty Images
One of the bosses at St Paul's cathedral in London has quit his job after weeks of protests outside the building.
The Rt Rev Graeme Knowles, who was the dean of the cathedral, said he couldn't continue in his role.
St Paul's had to close its doors for a week for the first time since World War II because of the protests.
People are demonstrating because they're unhappy with the way banks around the world are spending money.
St Paul's has nothing to do with the protests but it's near London's Stock Exchange, where banks and money organisations are based.
So protesters have camped outside to show they want banks and governments to change they way they use money.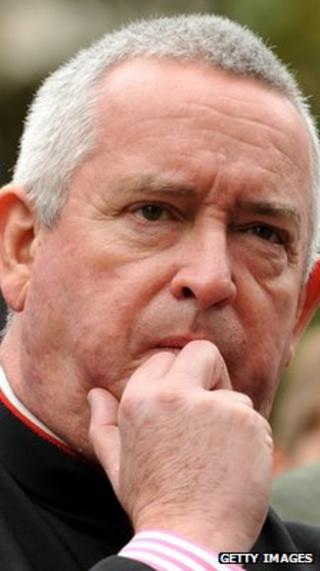 Getty Images
The local council have said they are now going to order the group outside St Paul's to remove their tents within 48 hours.
Dean Knowles is the second person leave the cathedral since the demonstrations started, last week Dr Giles Fraser stepped down from his job.
The cathedral reopened last Friday with a special service, but during the closure St Paul's - which doesn't get any money from the government - lost around £20,000 a day.
The Archbishop of Canterbury, Dr Rowan Williams, said he was sad to hear the dean was stepping down and that he would be missed.