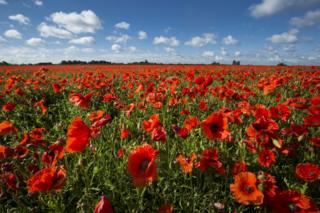 PA
Armistice Day is on 11 November and is also known as Remembrance Day.
It marks the day World War One ended, at 11am on the 11th day of the 11th month, in 1918.
A two-minute silence is held at 11am to remember the people who have died in wars.
Remembrance Sunday is also marked each year, this falls on the second Sunday in November.
How will it be different this year?
This year, like most things, Armistice Day will be a little different because of coronavirus.
England will be in a four-week national lockdown during this time, and there are different restrictions across Wales, Northern Ireland and Scotland.
This year, as well as wearing a poppy, support can be shown by using a digital poppy on social media sites, or by colouring in a downloadable poppy picture and displaying it.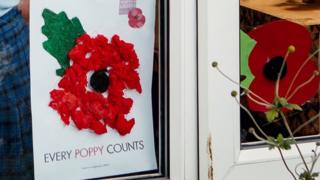 Royal British Legion
Downing Street has confirmed that remembrance services and events can be held, as long as there are strict social distancing measures.
The Prime Minister's official spokesperson said: "It's important that the country can continue to come together to remember the sacrifice of those who have died in the service of their country and we will ensure that Remembrance Sunday is appropriately commemorated while protecting public health."
There will also be a small ceremony at the London Cenotaph. People are being encouraged to watch it on TV at home.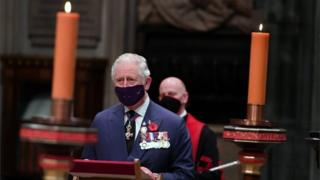 Reuters
Defence minister, Johnny Mercer, said: "There will be guidance given out by local authorities but remembrance events will be able to go ahead."
The government has said that official guidance will be published on how to keep safe during the events.
How is it usually marked?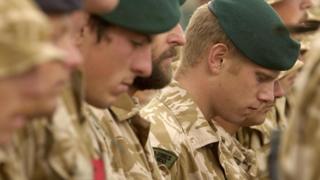 Royal Navy handout
On this day, there are usually ceremonies at war memorials, cenotaphs and churches throughout the country, as well as abroad.
The Royal Family and top politicians gather at The Cenotaph in Whitehall, London, for a memorial service.
The anniversary is used to remember all the people who have died in wars - not just World War One.
This includes World War Two, the Falklands War, the Gulf War, and conflicts in Afghanistan and Iraq.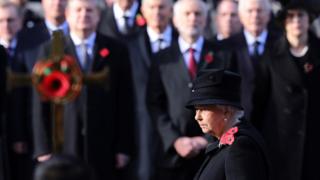 Getty Images
Why do we hold a two-minute silence?
The first two-minute silence in Britain was held on 11 November 1919, when King George V asked the public to observe a silence at 11am.
This was one year after the end of World War One.
He made the request so "the thoughts of everyone may be concentrated on reverent remembrance of the glorious dead".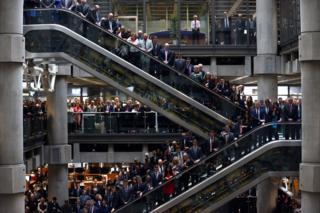 Getty Images