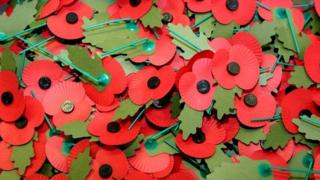 PA
The Royal British Legion has started this year's Poppy Appeal.
In the days leading up to 11 November, you will see people on the TV and in the streets wearing a poppy.
This is a symbol to remember those who have given their lives in war.
Millions of poppies will be given out over the coming days by tens of thousands of volunteers.
The reason poppies are used to remember those who have given their lives in battle is because they are the flowers which grew on the battlefields after World War One ended.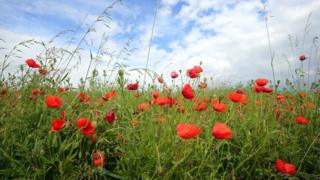 PA
This is described in the famous World War One poem In Flanders Fields, which you can read below.
Ever since then, they have come to be a symbol of remembering not just those who gave their lives in World War One, but all those who have died on behalf of their country.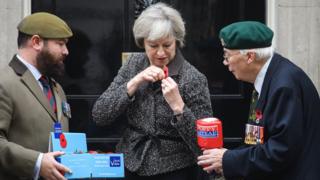 Getty Images
Every year, volunteers make poppies available throughout the country and people make a donation in order to get their poppy.
The money raised from these donations is used to help servicemen and women who are still alive, whose lives have been changed by wars that they fought in.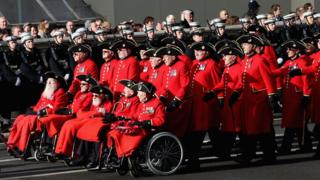 Getty Images
It might help them to get jobs and somewhere to live, and will also help older war veterans with any support they may need.
It is also used to help those who have lost loved ones because of wars.
Wearing poppies like this to raise money to help people who had fought in wars started in 1921.
This was year that the Royal British Legion was founded on 15 May.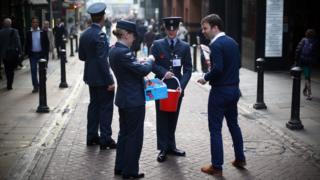 Getty Images
However, back then the poppies weren't made out of paper like they are today. They were made out of silk.
They sold out straight away and raised more than £106,000 for those whose lives had been affected by the war, by helping to find them jobs and somewhere to live once they were no longer serving in the army.
In 1922, a factory was set up where disabled former soldiers were employed to make the poppies.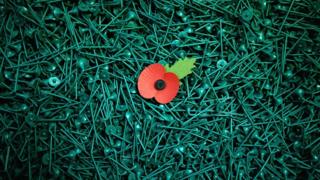 Getty Images
This factory is still running - and producing many millions of poppies each year - to this very day.
While the majority of people wear their poppy on their chest, there is no right or wrong way to wear a poppy.
As the Royal British Legion says: "We only ask you to wear it with pride."
What is happening this year?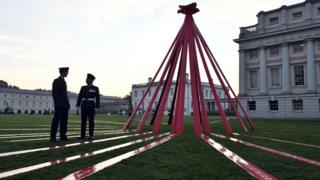 Nils Jorgensen/REX/Shutterstock
The Royal British Legion say the 2018 Poppy Appeal is designed to say thank you to the World War One generation in the year of the 100th anniversary of the end of the World War I.
A six-metre-high poppy installation has been unveiled to the public at the National Maritime Museum.
The threads are laid out all around the country and have messages written on them written by people who lived through the conflict.