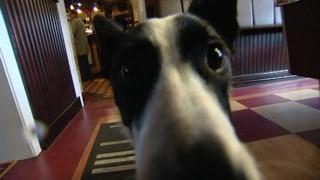 The dog that can play darts!
We've seen dogs that can fetch a ball, sit when you tell them to and even give you their paw.
But here's one we've never seen before - a dog that plays darts!
Jip started out as a mascot for a darts team in Rochdale, but he's now a fully fledged member - because he can collect the darts from the board.
His owners reckon he taught himself how to do it.