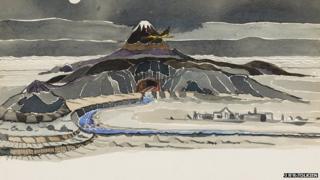 Other
Author JRR Tolkien drew lots of images for his book The Hobbit when it was first published in 1937.
Now his pictures are being collected in a book called The Art of The Hobbit.
JRR Tolkien drew 100 sketches, drawings, paintings and maps as he imagined what Bilbo Baggins and his world would look like.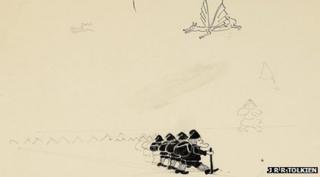 Other
The Hobbit is currently being made into a film, which stars Martin Freeman and Sir Ian McKellen and is due out next year.
Tolkien's other books The Lord of the Rings were also made into films.