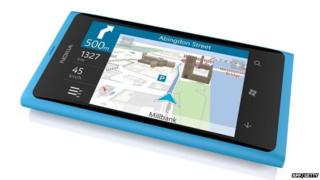 Other
The battle of the smartphones has a new contender with the release of two new models from Nokia.
Nokia has made phones for years, and until recently was the world's biggest phone manufacturer - but it's not as popular as it once was.
Now, the company's looking to get back in the frame.
In what their boss calls the 'rebirth' of Nokia, the launch of the Lumia 800 and the Lumia 710 go up against Apple's iPhone and Samsung's Galaxy II.
The phone uses Windows Phone 7 software from Microsoft, who are a big rival of Apple.
The other two major mobile software platforms are Google's recently revamped Android and Apple's new iOS 5.
The Lumia 800 goes on sale in the UK in November.