The hunt is on for a Great White shark that has killed a diver off the coast of Western Australia.
The diver, who was American, is the third person to be killed by a shark in the area in recent weeks.
It's not known whether the attacks were by the same shark.
The man was diving alone off Rottnest Island near Perth in Western Australia when he was attacked.
Officials have now said that the shark must be hunted down and killed - the first time they've given this kind of order.
Baited hooks were dropped into the water in an attempt to kill the animal, but they were later removed in case it brought more sharks to the area.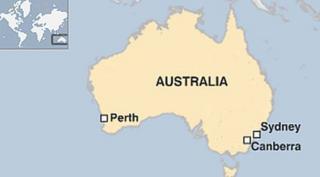 The shark they're hunting is believed to be three metres long (10 feet).
The attack took place on a cloudy day, which is when shark attacks are more likely.
Sharks are common in Australian waters, but attacks on humans are quite rare. According to the Australian Shark Attack File, 53 people have been killed in the last 50 years.