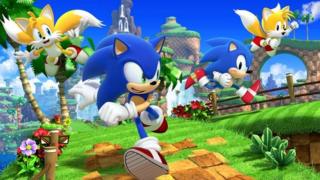 Other
We all know the big gaming arguments. Fifa or Pro Evo? Mario or Sonic?
Well now we know the winners, as the winners of the 2011 Golden Joysticks have been announced in London.
Sonic The Hedgehog was a big winner, picking up the Outstanding Contribution Award on his 20th birthday.
Sega gave a preview of the hedgehog's latest adventure, Sonic Generations.
A record-breaking 2.06 million people voted online for this year's winners.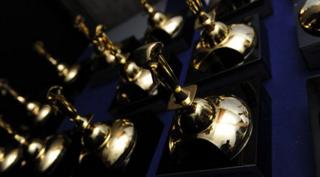 Other
Elsewhere Fifa 11 beat off stiff competition from gaming rivals Pro Evolution to win Best Sports Game.
Others winners on the night included Angry Birds Rio for Mobile Game of the Year, and Guitar Hero: Warriors of Rock for Music Game of the Year.
The Nintendo 3DS was also victorious, winning Innovation of the Year.