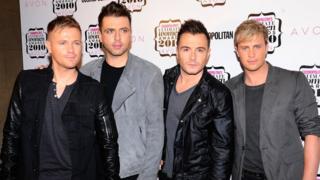 'Unbreakable' Westlife split up
It's news that will bring tears to the eyes of fans across the country, but Irish pop band Westlife have announced they're splitting up.
The boys have racked up an incredible 14 UK number one hits in the 14 years they've been together.
They've also sold 44 million records worldwide, but have decided to bring it all to an end.
In a statement on their website, the band thanked their fans "who have been part of our family".