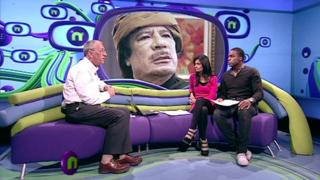 Colonel Gaddafi killed in Libya
The Libyan Prime Minister Mahmoud Jibril has confirmed that Colonel Muammar Gaddafi was killed on Thursday.
The former leader was shot when his home town of Sirte fell to National Transitional Council (NTC) fighters early in the morning.
Libyan people have been celebrating in the streets, firing guns into the air and setting off fireworks.
There has been fierce fighting in Sirte for several weeks, but the town has now fallen to NTC fighters.