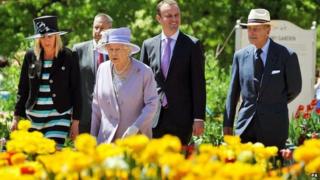 PA
The Queen and the Duke of Edinburgh have enjoyed an exclusive visit to the largest flower show in the southern hemisphere.
They're on an eleven day tour of Australia, and day one got off to a spectacular start in Canberra.
The Floriade is a four-week show that's open to the public, but it closed its doors on Sunday after welcoming over 400,000 visitors.
Gardeners had a last-minute rush to get the show spruced up again.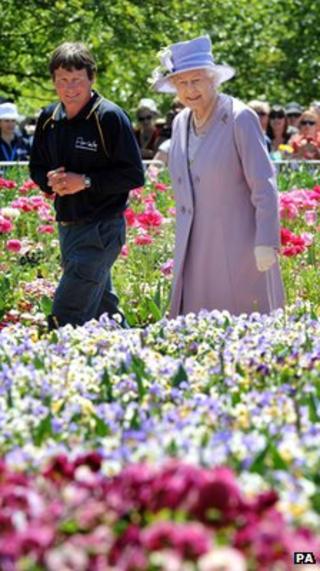 PA
They've been busy relaying paths and deadheading 100,000 tulips ready for the Royal visit.
The head gardener Andrew Forster said: "It looks fabulous, the team cleaned it up and presented it how a Queen would like to see it."
The Royal couple will be based mainly in Canberra, Australia's capital, but will also visit Melbourne and Brisbane.
This is the Queen's 16th official visit as the Head of the Commonwealth, a group of countries that includes Australia.
When the Queen and Prince Philip arrived, they were met by the Australian Prime Minister, Julia Gillard who forgot to curtsey!