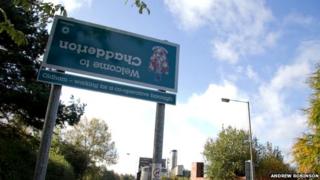 Other
Notice anything odd about this Welcome to Chadderton sign?
No, you're not reading this story upside down! In fact, council workers managed to hang it the wrong way up.
A local resident snapped the photo before council workers came back to correct their mistake.
A spokesman for Oldham Council said "a genuine error was made by staff".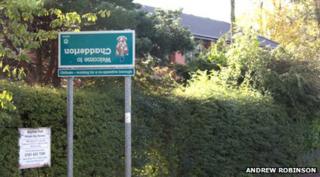 Other
Andrew Robinson, of Chadderton, said he noticed the sign had been put up the wrong way as he passed it on Tuesday.
He said: "They were picking up the old sign and packing it in the van to drive off and I assumed they'd be back to fix that and put that right.
"I checked again this morning and took some photographs because I thought I'd either dreamt it or can't have seen it properly - but the sign was still upside down."