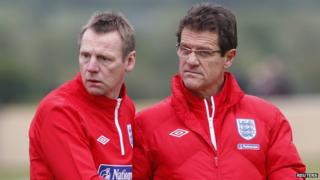 Reuters
Stuart Pearce and Hope Powell have been named the coaches for Great Britain's 2012 Olympic football teams.
England U21 boss Pearce will take charge of the men's team, while Powell will manage the women.
The men's event next summer is for Under-23s, with three over-age players allowed within each 18-man squad.
David Beckham has been tipped to take up one of those places, while youngsters like Gareth Bale and Jack Wilshere could also appear.