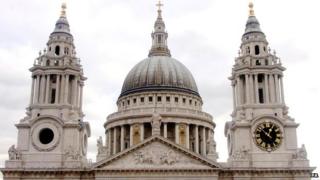 PA
Protesters camping outside one of London's most famous buildings, St Paul's Cathedral have still not moved on despite being asked to go.
The protests and the tents have nothing to do with the cathedral.
They are taking place because it's near London's Stock Exchange, where banks and money organisations are based.
The protesters are unhappy with the way banks and governments around the world are using and spending money, and they want things to change.
The people who run the cathedral had said it was OK for activists to camp there, but now they say the situation is too risky.
Normally, cathedrals like St Paul's are open all the time, and they make a special effort to welcome anybody who wants to visit.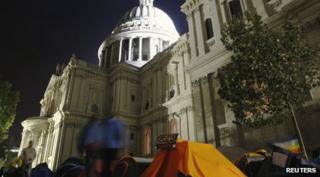 Reuters
But now, thousands of visitors, worshippers and school groups might not be able to get in.
The protesters are copying demonstrations which started in New York a week ago, which spread through Europe and into Asia.