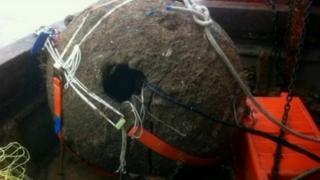 Fishermen catch massive WWII bomb
Fishermen in Kent caught more than they bargained for on this little trip.
They landed a huge 180kg catch off the coast of Margate, but this time it wasn't a giant fish... it was a giant bomb from World War II!
The crew called the Royal Navy after the bomb got caught in their nets.
The bomb was safely detonated, but it still made a pretty big bang!