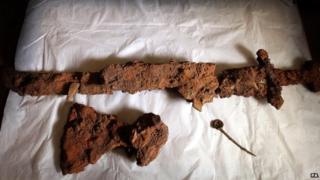 PA
A Viking boat burial site has been discovered in the Scottish Highlands.
The five-metre long grave is thought to be more than a thousand years old and contains the remains of a warrior with his axe, shield, sword and spear.
The artefacts buried alongside him suggest he was a high ranking soldier.
The remains of the boat that he was laid in were also found, making this discovery the first of its kind in the UK.
Because a find like this is so rare, archaeologists are very excited about it.
One of them Dr Hannah Cobb said that the "artefacts and preservation make this one of the most important Norse graves ever excavated in Britain".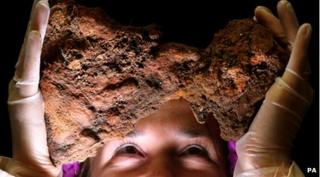 PA
Dr Cobb, who has been excavating artefacts in the area for six years said: "This is a very exciting find."
The team say the boat was likely to be from the 10th Century.