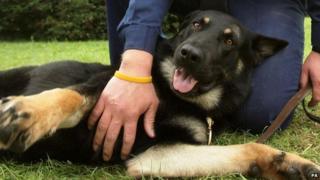 PA
Obi is no ordinary police dog.
He's won an Animal Bravery Award after he was injured during the London riots.
He was on duty with his handler and owner Pc Phil Wells in August when he was hit by a brick thrown by a rioter.
Obi managed to carry on working but later saw a vet who discovered he had a fractured skull.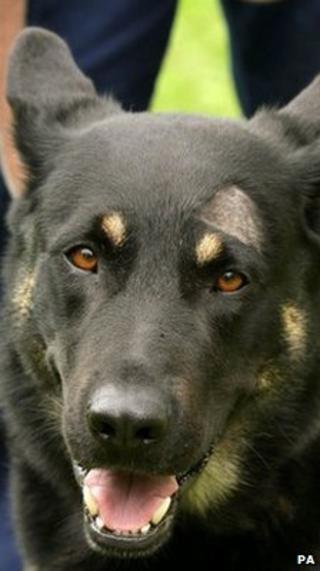 PA
He'll get his award today at this year's Animal Action Awards ceremony at the House of Lords.
The three-year-old German Shepherd has spent the last few months recovering at home with Pc Wells.
Pc Wells said: "Obi has been keen to get back to work - he didn't like being left at home when I set off on my own as he loves it."
Another award will go to TV presenter Rolf Harris, who'll be given the Lifetime Achievement Award, in recognition of his 10 years presenting the BBC's Animal Hospital programme, as well as his campaigning against seal pup hunting in Canada.