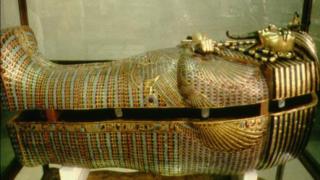 A granddad from Devon has become the first person to be mummified in over 3000 years.
Alan Billis chose to donate his body to an experiment exploring the process after developing lung cancer.
When Alan passed away in January, his body was placed in a salt bath for more than a month and his skin was covered in oils.
Some of his internal organs were then removed and put in jars, before his body was wrapped in linen.
Before he died Alan said he chose take part in the experiment for his grandchildren.
"They'll most probably tell somebody at school that my granddad's a pharaoh. That's my legacy I suppose," he said.
Alan's wife and his three children all agreed with the decision to mummify his body.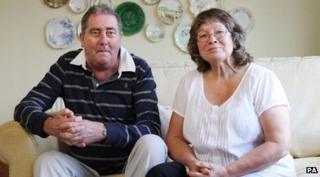 PA
"It's just the sort of thing you would expect him to do," said his wife Janet.
Alan's body is currently being kept in Sheffield where it will be used for further study into mummification.
But the family have made sure wherever Alan goes, a folder full of drawings by his grandchildren goes with him.