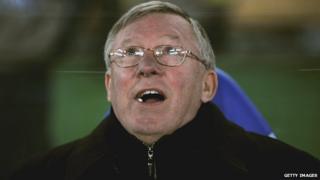 Getty Images
As it's 100 years since the first chewing gum was sold in the UK, Newsround brings you ten fascinating facts about the sticky stuff.
Its main ingredients are sugar or sweetener, and gum base made from plastic and rubber, syrup, and latex - which is also used in clothing to make it stretch.
Ancient Greeks chewed tree resin to clean their teeth and freshen their breath, and called their treat "mastiche" which comes from the Greek word meaning "gnashing of teeth".
It costs Westminster council over £100,000 a year to remove chewing gum from its streets.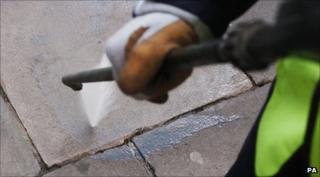 PA
Chewing gum has been banned in Singapore for nearly 20 years.
In London, artist Ben Wilson paints chewing gum that has been discarded on pavements. He says "I like to make something special out of something that people find disgusting".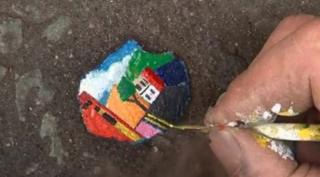 During World War II, American soldiers made it popular by giving it as gifts to people in Europe, Africa, and Asia.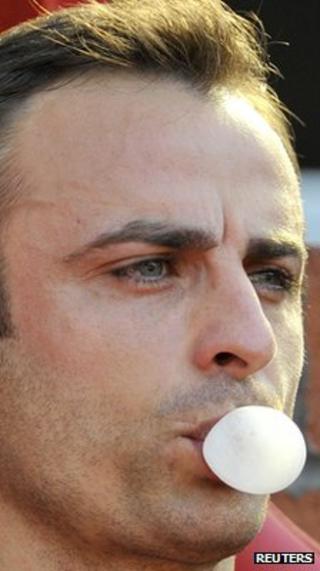 Reuters
In the UK people chew an average of 125 sticks of gum every year. It's 20 in China and only 4 in India.
The first commercial chewing gum that people could buy, was sold in in 1848 in America.
The largest bubble ever blown from bubble gum was 58cm in diameter - that's over half a metre - in California in 1994.
The first ever item to be bought using a barcode was a pack of chewing gum, in 1974.
There are over 3 million packs of chewing gum made every day in Britain. Most of it comes from a factory in Plymouth, Devon.