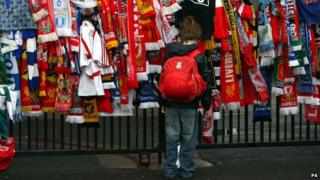 PA
Politicians have agreed that all the information relating to one of the worst British football disasters in history should be released.
Twenty-two years ago, 96 Liverpool fans died in a huge crush during a game at Sheffield Wednesday's ground.
Since then there has been a huge campaign to get to the truth of what really happened that day.
On Monday night MPs finally decided that all government documents should be made public.
At the time of the disaster some people blamed the Liverpool fans for the crush.
But a later report criticised the design of the ground and the police for the way they handled events.
The families of those who lost loved one also claimed the government at the time tried to cover-up what really happened.
During an emotional debate at the House of Commons Labour MP Steve Rotheram called for Prime Minister David Cameron to apologise to those families.
Steve Rotheram MP, who represents people from Liverpool, said: "I call on the prime minister to apologise for the mistakes that were made and the mishandling of this whole tragedy on behalf of a previous government."
Home Secretary Theresa May said that all papers and documents will now be made available to the independent panel investigating the tragedy.