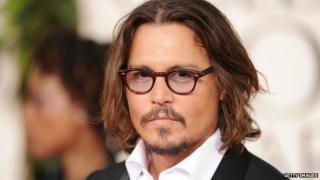 Getty Images
A remake of The Lone Ranger has been approved by Disney.
The film is all about a ranger who fights injustice in the American West with his sidekick Tonto, who'll be played by Johnny Depp.
The film was meant to be released next year but Disney postponed it because it was costing a huge £150m to make, which was too expensive.
But now they've agreed to make it for around £20m less than that.
As well as Johnny Depp, it will star The Social Network star Armie Hammer who played one of the rich Winklevoss brothers in the film.
If that isn't exciting enough, it's being made by the team behind the Pirates of the Carribean films: Gore Verbinski is going to direct the movie and Jerry Bruckheimer will produce it.
The movie will be released in cinemas in May 2013 and will begin filming next year in New Mexico.