Walter is an award-winning wildlife photographer - and he's only eight-years-old!
He's just scooped the top prize of £300 for his snap of a frog and its frogspawn taken in his Gloucestershire garden.
He entered the British Wildlife Photography Awards and won the category for kids under 11.
The snap will now be shown in a national exhibition and printed in a book along with other winners.
We were so impressed we went along to meet him, to get some of his top tips for taking wildlife photographs.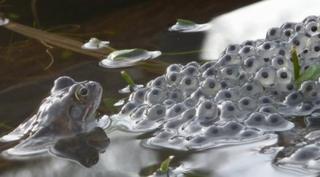 PA