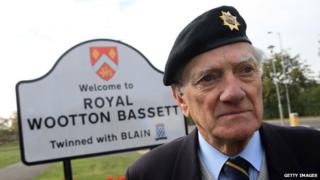 Getty Images
A town in Britain has become the first in over a century to be given a royal title.
Wootton Bassett received the award from Princess Anne and will now be known as Royal Wootton Bassett.
The town was given its new name for the role it played in paying tribute to British soldiers killed during the wars in Iraq and Afghanistan.
Thousands of people gathered for the ceremony, including Prime Minister David Cameron.
The decision to rename it Royal Wootton Bassett was taken by the Queen following a petition from the prime minister.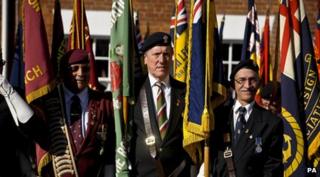 PA
The town has become famous because its residents would stand quietly showing respect for soldiers whose bodies were driven through the town.
The last soldier to pass through the town was in August, as the landing site for aeroplanes returning from war has now moved away from the area.
Tunbridge Wells in Kent was the last town to be given a royal title, all the way back in 1909.