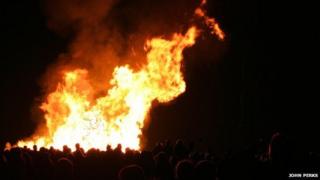 Other
This year's Bonfire Night in Birmingham will be missing one major thing... the bonfire!
The city council's cancelled the bonfire in Pype Hayes Park, because it says it's too expensive to put on.
There will still have a funfair and firework display at the free event, which is Birmingham's only council-run Bonfire Night.
Local scout leader Gary Brant called the decision "absolutely ridiculous".
He said: "The kids will never understand why there is no bonfire at a bonfire display night."
The public Bonfire Night was originally started because officials decided it was safer for people to attend an organised one instead of having their own.
About 30,000 people usually attend the event every year.