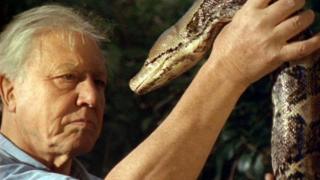 The famous nature presenter Sir David Attenborough has predicted that one day you will be able to smell, as well as see what's on your TV.
The broadcasting legend made the claim after winning an award for outstanding contribution to technology at the T3 Gadget Awards.
"Smell-o-vision is a definite possibility," he said.
He also claimed hologram TV, "where animals can hop out of a television set" could happen in the future too.
Sir David was chosen for the award for the way he has promoted new technology over his 60-year career.
"I've been at this game rather a long time, so this award means a lot to me," he said.
Elsewhere, the Microsoft Kinect won gadget of the year and the Apple MacBook Air 11-inch won computer of the year.