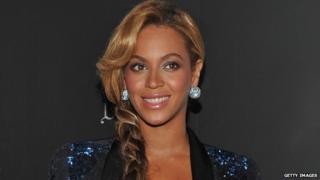 Getty Images
Beyonce has been speaking about her unborn baby and how it's changed her life.
During an interview with an Australian TV show, the singing superstar said she's due to give birth to her first child with husband Jay-Z in February.
After being together for 10 years she said she feels it's the right time for them to start a family.
But she was amazed that news of her pregnancy broke a Twitter record. "It's crazy, I don't even tweet," she said.
When Beyonce first announced her pregnancy at the MTV Video Music Awards in August, users posted a record-breaking 8,868 tweets about it every second!
The previous record was 7,196 tweets per second after Japan's win over the US in the women's World Cup final in July.