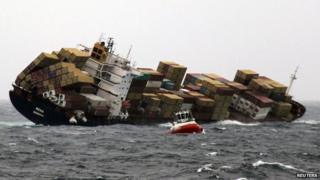 Reuters
The captain of the cargo ship that is leaking oil off the coast of New Zealand has been arrested and charged.
The man has been granted a week's bail, but could face a fine of up to £5000 or even be sent to prison.
Officials say the fuel oil leaking from the ship has caused the country's worst environmental disaster in decades.
Oil is still washing up on beaches along the coast and is affecting animal life.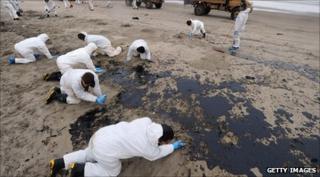 Getty Images
In total up to 70 containers have fallen off the ship and damage to the boat means that it could break apart completely.
Really bad weather is also making it harder to contain the oil slick and prevent more oil from leaking out into the sea.
More than 50 birds have been killed and more are getting emergency treatment to remove oil from their feathers.
About 200 people are working hard to try to stop that happening. Hundreds of military workers are also on stand-by to clean-up the oil as it washes up along the coast.
Beaches at risk have been closed and local residents are being told to stay away.