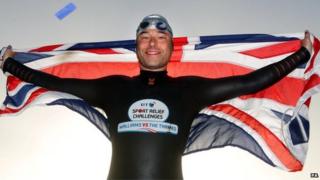 PA
He's one of Britain's funniest comedians, he's raised over £2 million for charity and he's also a bestselling children's author. Is there anything David Walliams can't do?
We'll be talking to David about his new book, Gangsta Granny, later this week and we want YOUR questions!
The book is all about Ben and his grandma's mission to steal the crown jewels.
So perhaps you want to know why David decided to started writing books in the first place, or how he comes up with such funny storylines?
Maybe you're a budding writer yourself and are after some advice on how to get started? Or do you want to ask him a question about his epic swim down the Thames for Sports Relief earlier this year?
Whatever your question is for David, send it in. But hurry, you've got until the end of Wednesday 12th October to get them to us.