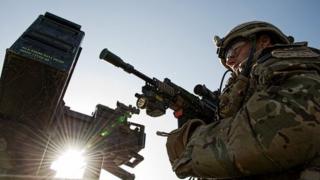 Ten years of war in Afghanistan
Today is the tenth anniversary of the start of the war in Afghanistan.
British troops and forces from other countries are still there, trying to help the Afghan government build a stable nation.
But Taliban fighters continue to carry out surprise attacks, and soldiers and Afghan civilians are still dying.
A total of 382 British soldiers have been killed since the conflict started, and thousands more Afghans have died too.
The British government has said that UK troops will have pulled out of Afghanistan by 2015, and earlier if possible, as long as the Afghan forces are able to keep the country safe.