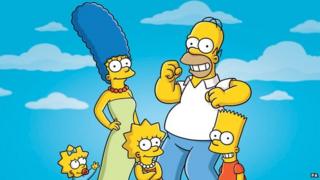 PA
Everyone's favourite yellow family - The Simpsons - might be in trouble.
It's been on the telly for 22 years now but the antics of the family from Springfield could soon come to an end.
The channel that makes the show says it can't afford to produce the comedy unless the actors who provide the voices are paid less.
The Simpsons is shown in over a 100 countries and has been translated into 50 different languages.