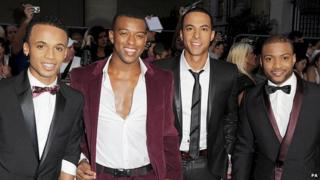 PA
With five number one hits, JLS are one of the most successful acts to come out of The X Factor. But with the likes of Cher Lloyd and One Direction snapping at their heels, can they hold on to their crowns?
When's it out?
It's out on 6th November 2011.
The style
You can tell Christmas is coming when bands slow it down and start putting out slushy songs. It was around this time last year that JLS put out their piano ballad Love You More...
Take A Chance On Me is very similar to Love You More. The main differences are that it's a little pacier, there are a few more harmonies, and it's about trying to convince someone to go out with them!
Will you still be humming it next week?
Take A Chance On Me is a pleasant listen, but it won't get you humming along like their super catchy last single, She Makes Me Wanna.
Will it make the charts?
JLS have never missed the top 10 and we're pretty sure they're not going to just yet!
NR rating: 3 out of 5