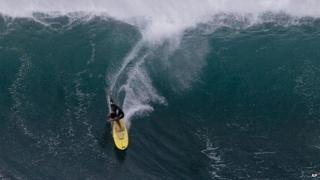 AP
While we have five-a-side footie and egg and spoon race, schoolkids in Hawaii will soon be taking part in surfing competitions!
Surfing has just been made a secondary school sport on the Pacific Ocean islands.
Officials said they wanted to offer something different to kids who don't do other sports - and added that there are already surf clubs in many schools.
Hawaii is widely thought of as the birthplace of modern surfing.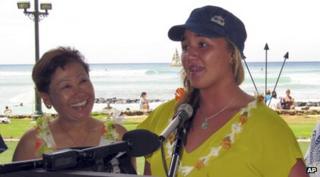 AP
Women's world surf champion Carissa Moore helped make the announcement on Waikiki Beach. She's from Hawaii and called the news "awesome".
She said: "Surfing and riding a wave is so much like life. You fall down over and over again, but you keep picking yourself back up until you ride one all the way to the beach."
Hawaii is the first state in America to introduce surfing as a school sport.